Church Garage and Bake Sale
Church Garage and Bake Sale
Thursday, May 17, 2018 - 4:00PM - 8:00PM
Friday, May 18, 2018 - 1:00PM - 8:00PM
Saturday, May 19, 2018 - 9:00AM - 12:00PM

Important: This event has already occurred.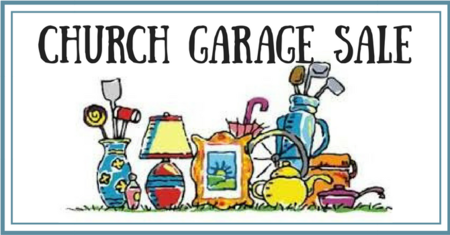 Invite your family, friends and neighbours to come check out our Garage and Bake Sale May 17-19! If you have any items to donate please set them aside, and if you are able to donate baking for the baking table that would be appreciated! People can drop off their stuff Tuesday during office hours and Wednesday morning. We will be setting up on Wednesday, May 16 at 9 am. We do need a few more helpers for setting up and then for cleaning up Saturday @ noon. The garage sale will be open Thursday, May 17 4-8pm; Friday, May 18 1-8 pm; and Saturday, May 19, 9 am - Noon. Please contact The church office if you have any questions!
Return to Events
---